Arcopédico Footwear Technology
          The hallmark of all Arcopédico shoes can be seen in two fundamental design principles: the "barefoot" upper, a soft, non-binding design that conforms to the top of the foot to allow circulation and all-day comfort, and the patented, metal-free twin arch-support soles (made from molded polyurethane), which protect the foot arch and allow the distribution of body weight through the entire plantar surface.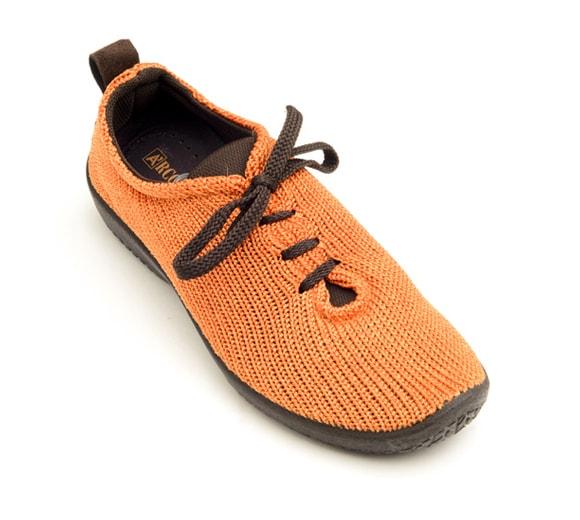 Classic Knit Line
In 1966 Arcopédico's founder Elio Parodi, invented the original knit shoe. To this day, the knit LS walking shoes are Arcopédico's top-selling style.
Arcopédico's knit shoes feature a blend of techno elastic upper technology with the use of a special knitted nylon fibers that provides a controlled freedom of your foot shape. Lined with a soft interior for barefoot wear and built-in SanSmell™ technology to promote an anti-bacterial environment for overall foot health.
Arcopédico's Classic Knit Line are machine washable, air-dry, and feature a sporty grip sole. Nicknamed, "Shocks" for their shoe-like durability with a sock-like feel.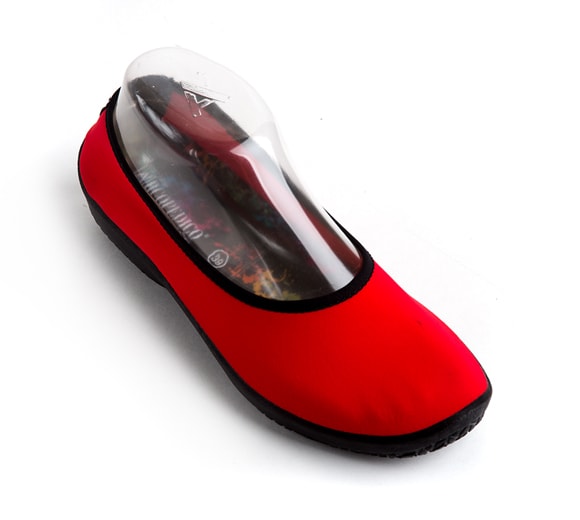 Easy Walk Experience Line
In 2017 Arcopédico introduced the Easy Walk ExperienceⓇ Line. The Lolita walking flats are the first style designed under this line.
Designed for the active lifestyle, Lolita showcases Arcopédico's patented ElstechⓇ technology upper which is a blend of LycraⓇ materials. ElstechⓇ offers bidirectional support while conforming to the foots natural shape.
With an overall weight of only 120g and a compact design, Lolita is ideal for travel, work, or weekend adventures.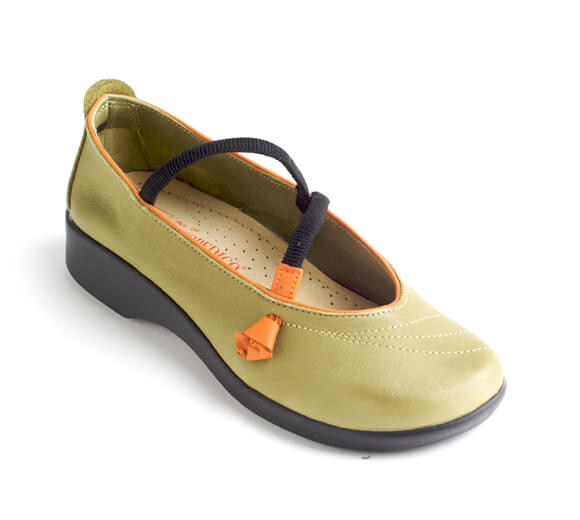 Nature Line
Arcopédico's Nature Line of shoes are characterized by the use of fine leathers typically used on apparel.
Made with lightweight leather that has been conditioned for a more mallow and elastic quality, Arcopédico's leather shoes mold to the foot's natural shape. A light resin finishes the exterior of the shoe for a durable wear.
Characteristics of the Nature Line include – a wider foot base for a more natural, anatomical fit,a superior cushioned instep, and Arcopédico's elegant sole.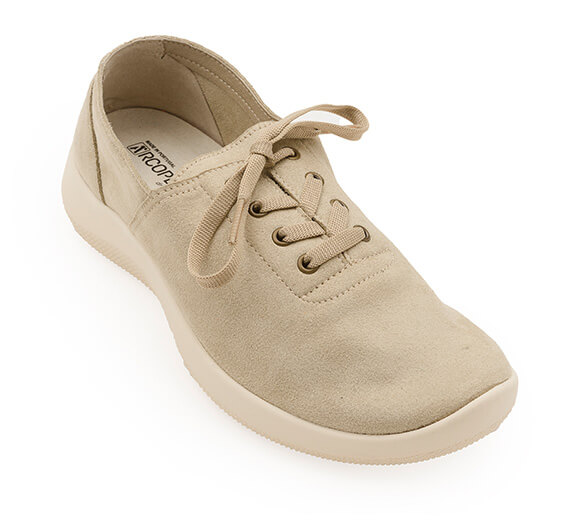 Lytech Line
Arcopédico's LytechⓇ Line of shoes are made with a flexible, breathable, and naturally conforming material which is machine washable and water resistant.
Introduced in 2011, Arcopédico's patented Lytech material is an ultra-light lend of polyurethane and LycraⓇ, which allows the shoes to be easily packed for traveling (shoe pairs weigh as little as 10.9 oz.).
The Lytech Line of shoes are BioCalce Certified, eco-friendly, vegan, water-resistant and biodegradable.